Which option makes more sense?
Swiss Property has traditionally been a solid investment, however with the recent swift increase in interest rates, is this still the case?
If you are wondering whether it is better to rent or buy in Switzerland, you may want to consider several factors.
Interest rates
Property prices
Property taxes
Rental costs
Vacancy rates
Flexibility
Timescale
Interest rates
Rising interest rates are making mortgages much more expensive. In 2022, for the first time in 10 years in Switzerland, this has led to renting being cheaper than buying*.
Interest rates on a 10 year fixed rate mortgage taken out today will cost 2.5% p/a on average, compared to less than 1.0% just 2 years ago.
However, the comparison is not quite as simple as that.
Property prices
Property prices have risen significantly in Switzerland in recent years. Whether this will continue to be the case in the future is an open question, but the increased attractiveness of real estate and rising levels of immigration suggest that over the long term at least, real estate prices in most regions will continue to rise rather than fall, although rates of growth may be much less than in the previous decade which saw ultra-low interest rates.
However, after 15 years of non-stop price rises, experienced during a time of ever decreasing interest rates, it is quite possible that even if values do not fall, they may flatline for some while, and therefore fall in real terms after inflation.
Property taxes
There are significant property taxes in Switzerland, some of which are initial, (notary fees, land tax) and some of which are ongoing, such as the imputed rental value tax (Valeur locative).
| Tax type | Liability |
| --- | --- |
| Real estate transfer tax | Between 0.2% - 3.3% depending on canton |
| Registration Fee | 0.25% |
| Notary fees | 0.10% |
| Land Tax | Between 0.05% and 0.30% of taxable value. Some cantons do not levy this tax |
| Rental Value Tax | Theoretical rental income less allowable deductions such as mortgage payments and maintenance |
| Wealth Tax | Based on taxable value (usually circa 75% of market value) less mortgage value. |
| Capital Gains Tax | Depends on the canton. No federal tax liability. |
| Succession Tax | Depends on the canton. No federal tax liability. |
NB – Please note that we are not tax advisors and the above is just a guide and should not be considered to be a comprehensive list. Before taking any decisions about which tax is a factor you should take advice from a suitable tax advisor, preferably with tax knowledge of property taxes and in particular property taxes in your canton of proposed property purchase.
Rental costs
Higher interest rates will mean higher rents in 2023. The Swiss reference mortgage interest rate was introduced in 2008 by the Federal Office of Housing to standardize how rents in Switzerland are calculated and applies to rents throughout Switzerland.
It has fallen continuously since first introduced – from 3.5% in 2008 to the lowest rate of 1.25%. This led to significantly lower rents for those tenants who exercised their right to a rent reduction. On 1 June 2023, however, the reference interest rate was raised for the first time since its introduction – to 1.5%. This allows rents to be raised by up to 3.0% by the next possible contract renewal date. In September 2023, the Swiss National Bank (SNB) decided against a further interest rate hike. The reference interest rate will nevertheless rise again in December.
40% of the cumulative increase since the last rent adjustment may also be passed on to tenants. How much landlords actually choose to pass on will clearly vary from case to case.
In summary, rising interest rates pushed up the regular costs of owning a home in 2022 and 2023 and are now indirectly driving up rents as well.

Vacancy rates
The decline in the apartment vacancy rate in Switzerland is continuing. According to one recent study taken earlier this year, the vacancy rate for apartments fell to 1.15% compared with 1.3% for the previous year. This means that the rate has fallen to its lowest level since 2014. The lowest apartment vacancy rates were measured in the cantons of central Switzerland and in the cantons of Geneva, Zurich and Graubünden. Vacancy rates were highest in the cantons of Ticino, Solothurn and Jura, with the latter recording a slight rise in vacancies.
Experience shows that significant rent increases can be expected if the vacancy rate slips below 1.0%, and it is estimated that quoted rents at the end of 2023 will be 2.5% higher than in the previous year, with a further increase of around 3.0% by the end of 2024.
Flexibility
Buying a property is not always a question of money, however.
Owning your own house or apartment gives a sense of security and independence: nobody can require you to leave, and within reason you can do what you want with your property, as long as it does not endanger or bother anyone else, or impact local planning permissions.
On the other hand, as a tenant you are flexible and can move home quickly if you have to, whether that be for professional reasons, or if you are downsizing later in life. A divorce or separation is also much easier to manage financially without a property to sell.
Finally, renting is much easier in terms of administration. In most cases, the building administrator is responsible for the maintenance, repairs, bills and purchasing fuel for the heating.
Timescale
As with any form of investment, your time frame matters. Property is traditionally a good investment, especially over the longer term, however if you are not confident of remaining in Switzerland for at least a further 5 years, and preferably longer, you may be best advised to rent.
Property (or immobilier in French), is called such because it is illiquid, or 'immobile'. If you buy and then move to another country quickly, and if you then decide to buy in your new country of residence, you may find that it is not easy to sell your property fast, or you may face taxes on profits, and you will definitely face selling costs, as indicated above.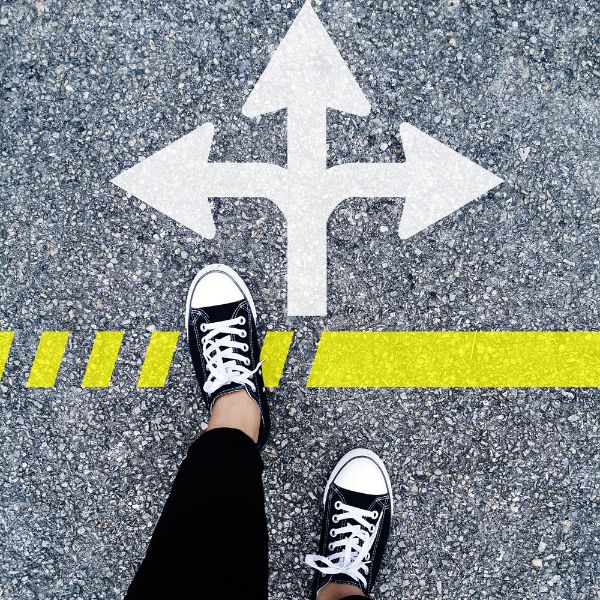 In conclusion: only you know the right answer
In summary, as you can see, the answer to the question of whether it is better to rent an apartment or buy in Switzerland cannot always be answered in financial terms. It depends on the region in which you live, the property you want to live in, your financial resources, the time of purchase as well as the timescale, taxes as well as the other myriad of factors mentioned above.
Best of all, take professional advice. The decision as to whether to buy a property is likely to be one of the most significant in your life, and so it should be carefully considered, in the context of your broader financial situation and future plans.
Make an appointment now

At Blackden Financial we have been advising our clients in Switzerland for the last two decades on just such decisions, so for a no obligation meeting call, +41 22 755 0800, by e mail info@blackdenfinancial.com or complete our Contact Form here
One of our team will contact you and arrange a suitable time to discuss how our service can work for you, and how to get the ball rolling.